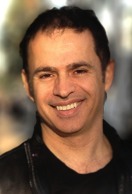 Isa Totah is attached to direct Studio 9's upcoming feature
America
, being produced by Academy Award winner Mark Johnson and Lou Digiaimo. Prior to entering the entertainment industry, Isa Totah received a Bachelor of Science in Marketing and a Masters in Business Administration from San Francisco State University. He left a lucrative position with a fast rising start-up to follow his passion to act, write and direct. His first job upon leaving his business career was as a co-writer and actor in
Seeing Double
, a play produced by the Tony Award winning San Francisco Mime Troupe. The ground-breaking farce about the Palestinian-Israeli conflict drew rave reviews and won the prestigious OBIE Award in New York. This launched his multiple award winning career that has spanned almost two decades.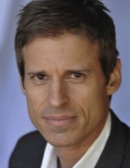 Will Potter is one of the co-writers of Studio 9's screenplay America, being produced by Mark Johnson and Lou Digiaimo. He has over two decades of experience in the entertainment industry from both sides of the camera. He began his career writing for the 11 o'clock news for NBC affiliate in Pittsburgh, WPXI. Besides writing and acting, he is an accomplished photographer and visual artist.
Veronica is an international, award winning actress who began her career as a young girl performing with her father in local theaters in Venezuela while training extensively as a ballet dancer. After competing at the International Festival of Ballet in South America, she won a full scholarship to study at Miami Hispanic Ballet. While in Miami she appeared in Cuban playwright Carlos Felipe's Requiem por Yarini, where she played a legendary Cuban mistress that led to her first award - Revelation Actress of the Year. Veronica also recurred in Univision's top rated show Sabado Gigante. Later, Veronica moved to New York to study under full scholarship with the Joffrey Ballet School and Company and danced with Ballet Hispanico of New York. She concurrently studied acting with Tony and Maria Greco. After working with legendary George Faison (Tony award winning choreographer for The Wiz) and Bob Fosse's muse - Anne Reinking, the award winning actress/dancer/choreographer - Veronica was encouraged to move to Los Angeles to pursue her passion, acting. Soon after she was offered a holding deal with CBS, worked with John Stamos on Jake in Progress; Nip/Tuck; and The Unit. She recently starred in The Gundown as the Mexican legendary pistolera, Dulce De La Rosa.